27/12/03 :: more stuff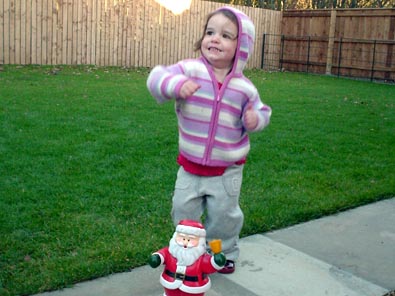 the wee fellah by my feet came to visit a couple of evenings ago. he might be tiny, but he can sure fit a whole pile of stuff on his sleigh.
15/11/03 :: dining out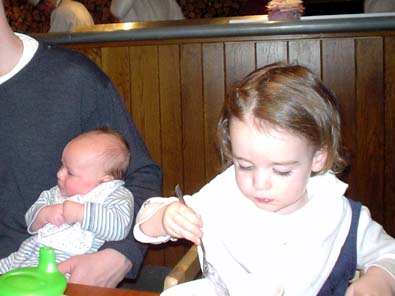 our friends Simon and Suzanne came to visit for the weekend. they came all the way from london, which is near where the queen and chas 'n' dave live. we went up to newcastle and ate in a fancy restaurant. it was great, but i had to share a table with the noisy chap on my right.
08/10/03 :: how stuff works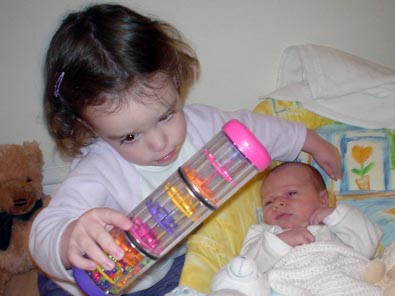 my brother doesn't say much. still, it's a good opportunity to show him how things work. i've got a whole pile of toys that aren't much good which i'd love him to have, besides i need to clear some space in my cupboards in time for christmas.
17/09/03 :: oh brother

i've got a brother. benjamin ivan leigh was born today at 07:08. everyone's doing fine, apart from me, because i wanted a sister.
16/08/03 :: grandma's sixtieth birthday

it seems that sixtieth birthday celebrations are all the rage. now Grandma's having one. this time in northumberland. it's great, this time the theme is sandcastles and surfing, and uncle nic seems to be king of both.
12/07/03 :: papa's sixtieth birthday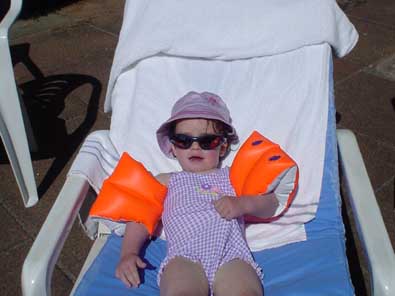 we've come away to borrowdale to celebrate papa's birthday weekend. the weather is fantastic, uncle math is busy swimming in derwent water when there's a perfectly good pool to swim in here. the only trouble is these armbands stop me getting my pinocolada to my lips.
07/06/03 :: we moved house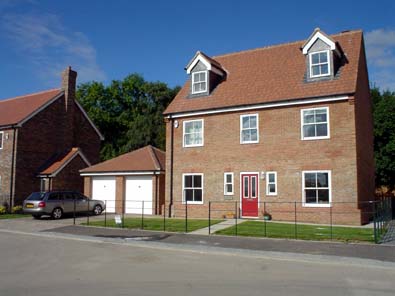 this is where live now.
11/05/03 :: bloody camping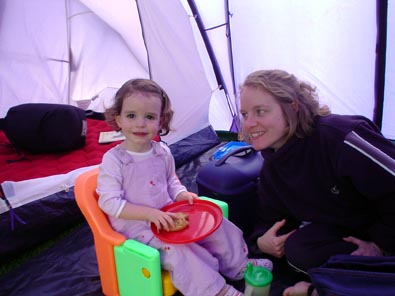 we're on holiday. i use the world 'holiday' in its loosest sense. Whilst all of my nursery muckers are in disneyworld fl, we've come to betws-y-coed in the tent.
06/04/03 :: what do you think?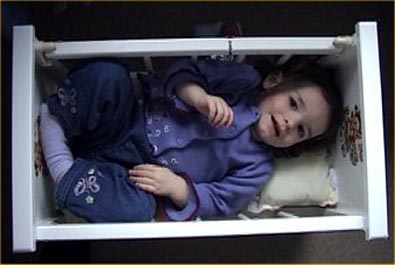 the trouble with all these parenting manuals is their rigid timetables. when best to move on to solids, when best to potty-train, and when best to move from a cot into a bed.
all children are different, and make progress in their own time. with this in mind, until now, we've rejected others' opinions that it may be time to move lottie into a bigger bed.
look at her, she loves her cot, and best of all, it reminds me of these useful creatures.
18/03/03 :: what's a sibling?
mummy says I'm going to have a sibling. daddy's looking very pale. and I've just found this weird looking picture lying about.
Anybody know what's going on?
holy smoke... no way do my mum and dad do anything like that.
24/02/03 :: all change?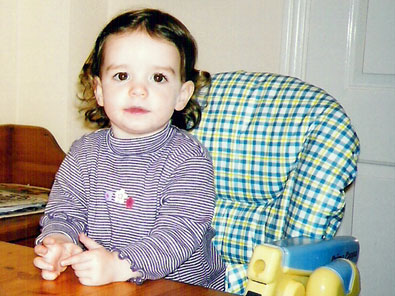 dad has just downgraded me from being a dot-com, to being a dot-co-dot-uk. he reckons he knows what he's doing, but I'm not so sure.
what this means in real terms is that quite soon, the www.charlotteleigh.com link will stop working. However, the new link to this site, www.charlotteleigh.co.uk is already up and running, so you should updates your favourites list now.
06/01/03 :: skiing

we're in la rosiere, France skiing with family Hearmon. it's chilly, but the snow is top-quality. mum and dad have bought me some moonboots that are only six sizes too big, they should have just come back into fashion by the time they fit me properly. good job they've not brought me to st. moritz, they'd have never let us in looking like the brady bunch.