11/12/05 :: dune boarding

mum is on call this weekend, so math and caroline have come up to help dad look after us. and so we've all come out to the zinc works road beach to do some dune boarding. question for you all - why do the olds wait until december to take me to the beach?
24/11/05 :: hair today gone tomorrow

as i had been threatening for some weeks to do the job myself, mummy went ahead and made an appointment with a professional. and so ben has had a haircut today; an event that was long overdue. from mad professor to choirboy chic in less than ten minutes.
29/10/05 :: fashionista

stripes, floral print, bold primary colours. my dad used to look like this when he was four, but then it was the seventies. it's half-term and we're over in the lake district for a few days. we've brought more stuff with us for a three day break than we did for our three month world tour. incredible.
05/09/05 :: first day at school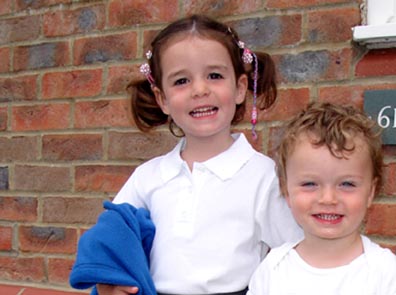 would you believe it? i'm now old enough to go to school. i'm raring to go, although mum and dad keep running off to dry their eyes. i'm not entirely sure why they're so emotional. school dinners can't be so bad can they?
01/08/05 :: tea party

well, we're back at home. and what's more, it's nice to be back. we've missed our muckers whilst we've been away, so what better thing to do than invite them around for a tea-party in the garden. trouble is, times are so hard, we've had to forage in the woods to find something to eat. i just hope the chorlton-wilsons are up to the bush tucker challenge.
17/07/05 :: kings of the road

it's official. we're gypsies. we're now in australia and have hired a campervan and are driving down the east coast of oz. it's a blinking long way, and this van is awful. best days of our life dad keeps saying. as ever, more here.
19/06/05 :: queenstown

we're now a very long way from home. we're currently in new zealand, having come from canada via california. it's winter here, and chilly. despite the cold, this trip is a blast. you can read more about this month's antics here.
12/05/05 :: canada rocks

we're on some sort of big trip. we've come to see dad's uncle and aunt in ontario, via new york, and we're on our way to see these guys. the whole thing is a hoot. we've done heaps. read more about it here.
02/04/05 :: lunch out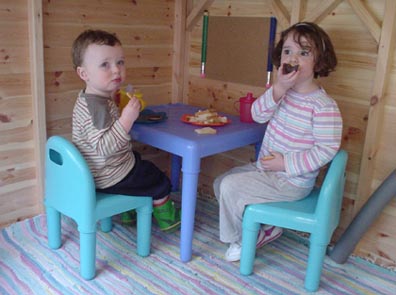 this isn't quite what i had in mind when mum and dad asked if we would like to go out for lunch. still, ham sandwiches and jaffa cakes in the playhouse is about as good as it gets at the moment. i have a sneaky feeling we're on an economy drive.
06/03/05 :: shhh...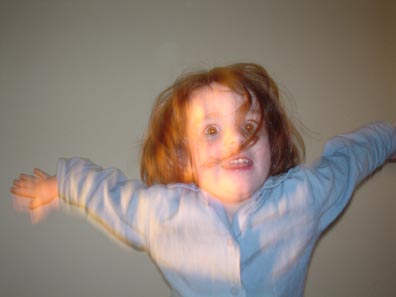 mummy is trying to have a lie-in, and daddy is looking after us. what better way to spend a sunday morning than jumping on the bed in the room above hers? daddy says if this doesn't do the trick it looks like we're going to have to make our own breakfast after all.
20/02/05 :: can you smell carrots?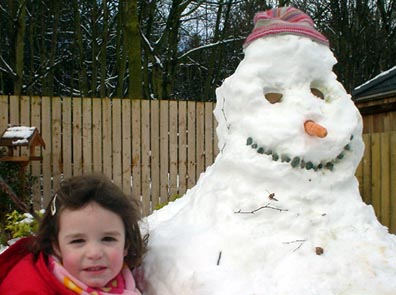 we've got snow. proper snow, like the olden days; enough to build a huge snowman. we spent time sledging on the hill of doom and dad even got his skis out only to grumble that the snow was too quick. i ask you? ben likes snow, but his wellies keep falling off, so he's inside with mum who's got his feet in the microwave.
13/01/05 :: family skiing

we went over to courchevel to meet up with nic and piff who are running a chalet. i did my level best to keep the other residents of the chalet awake all night. as a consequence dad took me on a tour of la praz at 5am most mornings. interestingly, if you can get them cold enough, tears do freeze.