26/12/07 :: boxing day biking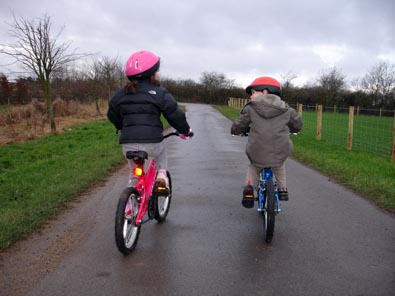 despite what you read here on a month by month basis, we must have been good some of the time. so good, infact, that father christmas stopped by yesterday with a sleigh full of stuff. ben got a bike and i got a keyboard. so, in between short bursts of improv rachmaninoff we've been getting a few miles in. happy holidays.
25/11/07 :: what no photos?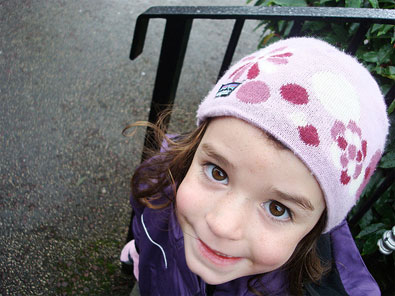 it turns out that during november, neither of our parents took the slightest bit of notice of us all month. we discovered this when the big fellahs restrospectively started looking for a photo taken in november and simply couldn't find one. so it looks like the novelty of having kids is finally wearing thin. look out for us on ebay sometime soon. luckily, uncle matthew takes a decent snap, and so here i am in bolton for nana's sixty-fifth birthday celebrations.
21/10/07 :: rugby world cup final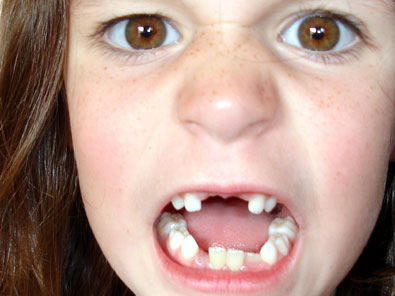 just like northern rock, it seems that the tooth fairy is currently experiencing a run on the bank. in addition to the hardship associated with missing teeth ben and i have effectively been orphaned at weekends during the recent rugby world cup. worst of all, mummy says that my current orthodontic status makes me look like i belong in the front row, whatever that means. still, after tonight, it's all over bar the shouting.
17/09/07 :: pandamonium

it's come to something when the best photo taken all month has been taken by a six year old. and so here it is, my snap of ben busy futher endangering the panda species. the facsimilie ailuropoda melanoleuca arrived today as a birthday present for my four year old brother. four years old; man, how did that happen?
02/08/07 :: summer in seahouses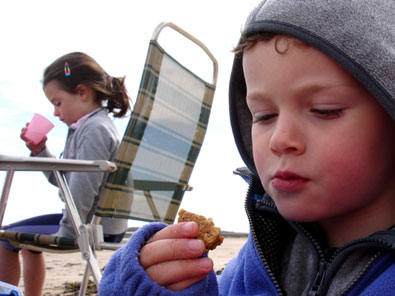 apparently it's all about the size of your carbon footprint these days. and so the ageing hippies have brought us on a summer holiday just a short rickshaw ride from home. it turns out that the northumberland coast, although bracing, isn't a bad destination. we're based in seahouses and have spent the week in castles, in rockpools and in thermal undergarments. grandma and grandad are with us too providing a seemingly endless programme of treats and early morning excursions.
08/07/07 :: twister canadian style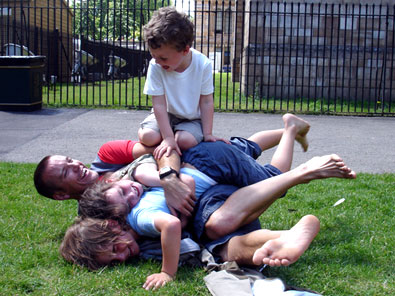 so right now we're in london for the weekend. in particular, it's the start of the tour de france and family reed have come over to vive le tour. although the trip included world-class bike racing, the sound of music and a trip to the natural history museum, the real fun was to be had wrestling our buddies from canmore. we had a lot of fun with those guys.
16/06/07 :: fancy dress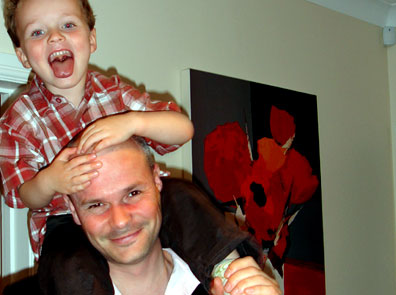 today we were chez newby. these guys always throw a great party and it's almost always fancy dress. this time the theme was grease, and undeterred, dad turned up as the male lead. yes, i know it's not an obvious role for a baldy with no dancing skills but he just about pulled it off. and once he'd limbered up, his hand-jive wasn't half bad either, even with me on his shoulders.
26/05/07 :: second wild camp

today was our second time out wildcamping. despite dad forgetting the tent poles and him and doug having to jerry-rig a solution, we had a fine old time. we took meg along as well; she provided some company when the old duffers were busy with their seemingly endless task of camp chores. as usual, we didn't have any milk for bedtime. shame i don't like wine really, there was gallons of that.
01/04/07 :: our first cross-country race

today we travelled to arkendale to compete in our first cross-country race. whilst the grown ups had to cover 10K, the smaller guys faced a gruelling 350m challenge. lottie ran most of the way, stopping only briefly to pick a buttercup. ben ran all the way but was still pipped at the post by lottie. everyone got medals, none more deserving than these two.
31/03/07 :: durham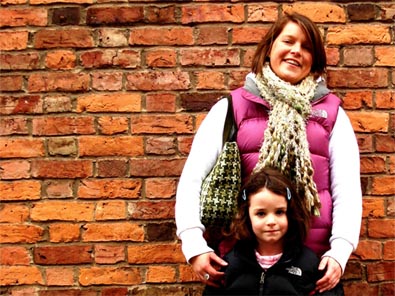 another weekend, another dull day out. today we've come to durham which is ancient and charming in equal measure. not that ben or i really care about all that. what we're most pleased about is the fact that we've also brough math and caroline who are much more susceptible to a wobbly bottom lip when it comes to finding a suitable purveyor of pick-and-mix sweetmeats.
17/02/07 :: the boy who fell to earth

right now we've come over to kendal to meet up with uncle math on his birthday. mummy is on-call and has been left at home again. whilst we do miss not having her with us, there is some upside, particularly the games we get to play whilst she's not around. i do hope she never sees these.
27/01/07 :: hey we can walk

for the first time ever, we've been on a walk where daddy hasn't had to carry anybody. we've walked up to orrest head above windermere. the suggested completion time was twenty minutes, and so we're over the moon with a personal best of just over an hour. it was the first proper outing for my funky new hat. kudos to the ex-chamonix saisonnaires uncle nic and aunty piff.