11/12/09 :: wedding day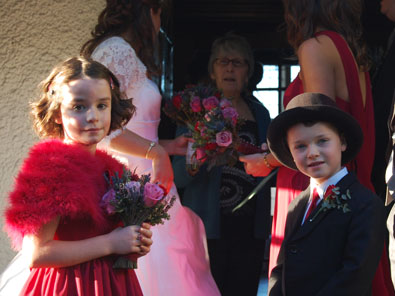 so matthew and caroline are finally getting married. and check us out, we've got major parts to play here today. i'm in charge of getting caroline to the ceremony, and my pesky brother is in charge of not letting the ring fall out of his hat and down between a crack in the floorboards. everyone seems to be having a great time, except mummy and daddy who are blubbing because we look so beautiful. embarrassing parents huh?
28/11/09 :: ben's school photo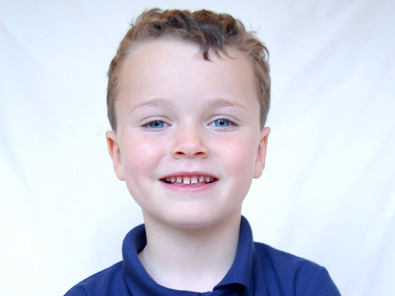 ben brought his school photo home this week. a hundred pounds for a picture of a gurning boy was too much for daddiola to handle, so he set about taking his own. getting ben to put on his uniform on a saturday made for a bad start and it went downhill from there. two hundred takes later we were left with this. photoshop is a wonderful tool for flipping frowns into smiles.
27/10/09 :: privates on parade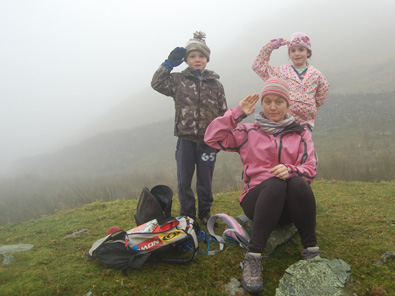 another autumn half term and it's another damp week in the lake district. season of mists and mellow fruitfulness my arse, it's just cold and claggy. and so here we are somewhere up the rarely frequented longsleddale valley. apparently the top is just around the next corner.
19/09/09 :: oof that must have smarted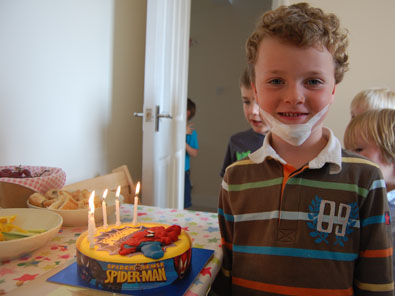 how unfair is this? so it's my sixth birthday and i fall off the climbing frame at school, land on my chin and have to go to hospital. luckily mummiola got me a fastpass to the head of the queue where they sewed my head on again. until i manage to grow a beard of my own, those kind doctors and nurses have lent me this comedy chinstrap. cake anyone?
03/08/09 :: big wave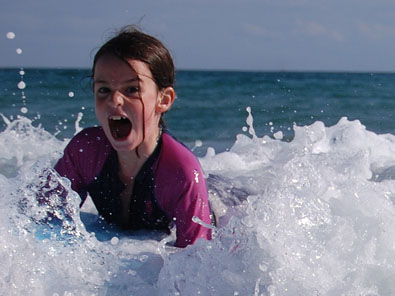 guess where we are? it's jersey again! despite mummy and daddy talking about wanting to run off to somewhere exotic, they've brought us back here. this time we're accompanied by grandma and grandad who help keep the peace and are an easy touch compared to daddy when it comes time for frozen hydrogenated fat based snacks. anyway, this is my wave!
21/07/09 :: our new topsy turvey world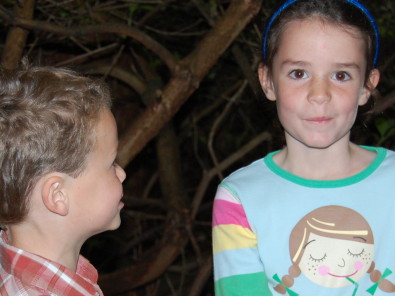 the last four weeks have been a roller-coaster. lots of new stuff happening and best of all, heaps of new places to try out. so here we are in the pinewoods, one of mummy's old stomping grounds. incidentally, if anyone wants to buy a house in wynyard, give my dad a call who has said we can't have any ice-cream until we've fewer than two houses to pay for.
22/06/09 :: new school, new everything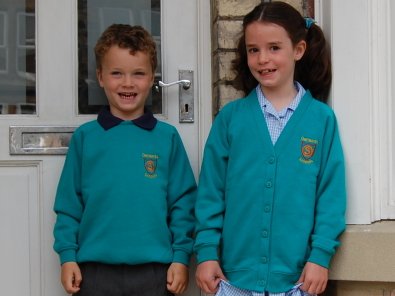 so get this, we've moved. we have come to live in harrogate. mummy has a new job here and daddy doesn't really have a proper job anyway. our stuff is scattered in boxes all over the north of england and we're currently living in a rented house without a garden. still, it does mean we can draw on the walls without the olds getting too hot under the collar.
11/05/09 :: face pull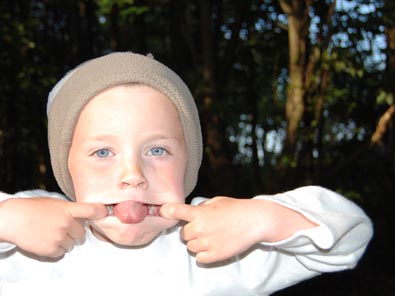 tonight we had to take some photos of mummy to send to the hospital in harrogate. no, she's not got an interesting boil, they just want to see how pretty she really is before they let her start her new job. anyway, not to be outdone, i was keen to join in too. probably best not to send these to my new school.
04/04/09 :: star wars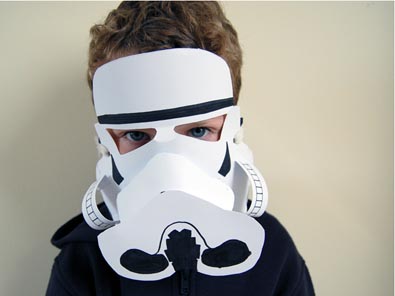 the latest big thing in benworld is starwars and today we made a stormtrooper mask. dad was keen to maintain strong attention to detail, i was just keen to have something to put over my face whilst i hum the familiar star wars baddies refrain. if he tells me it's not a 'light saver' one more time i'm going to poke his eye out with it.
28/03/09 :: load test

spring has sprung which means it's time to be in the garden. in fact, dad says i can come back inside the house around the end of september. and so today we're re-commissioning the treehouse. it's an odd procedure that involves adding progressively more children until he shouts 'she cannae take any more captain'.
08/02/09 :: check out the view

so who says there is nothing to do on teesside? poppycock! what better than to spend a day on the beach watching a decommissioned french aircraft carrier sail into port to be dismantled. the clemenceau was apparently rejected by india and egypt as too toxic to be broken up but we smoggies say bring it on! it'll help brighten things up. ahhh smell that sea breeze, ozone with a whiff of asbestos dust.
17/01/09 :: day out in durham

a day out in durham. a walk by the river, nip into the cathedral and then lunch at pizza express. interestingly, daddiola attempted to cycle the twenty miles home but didn't take his lights, got lost and ended up in a rescue effort in the dark involving his blackberry GPS, google maps and quite a cross mummy. happy days.